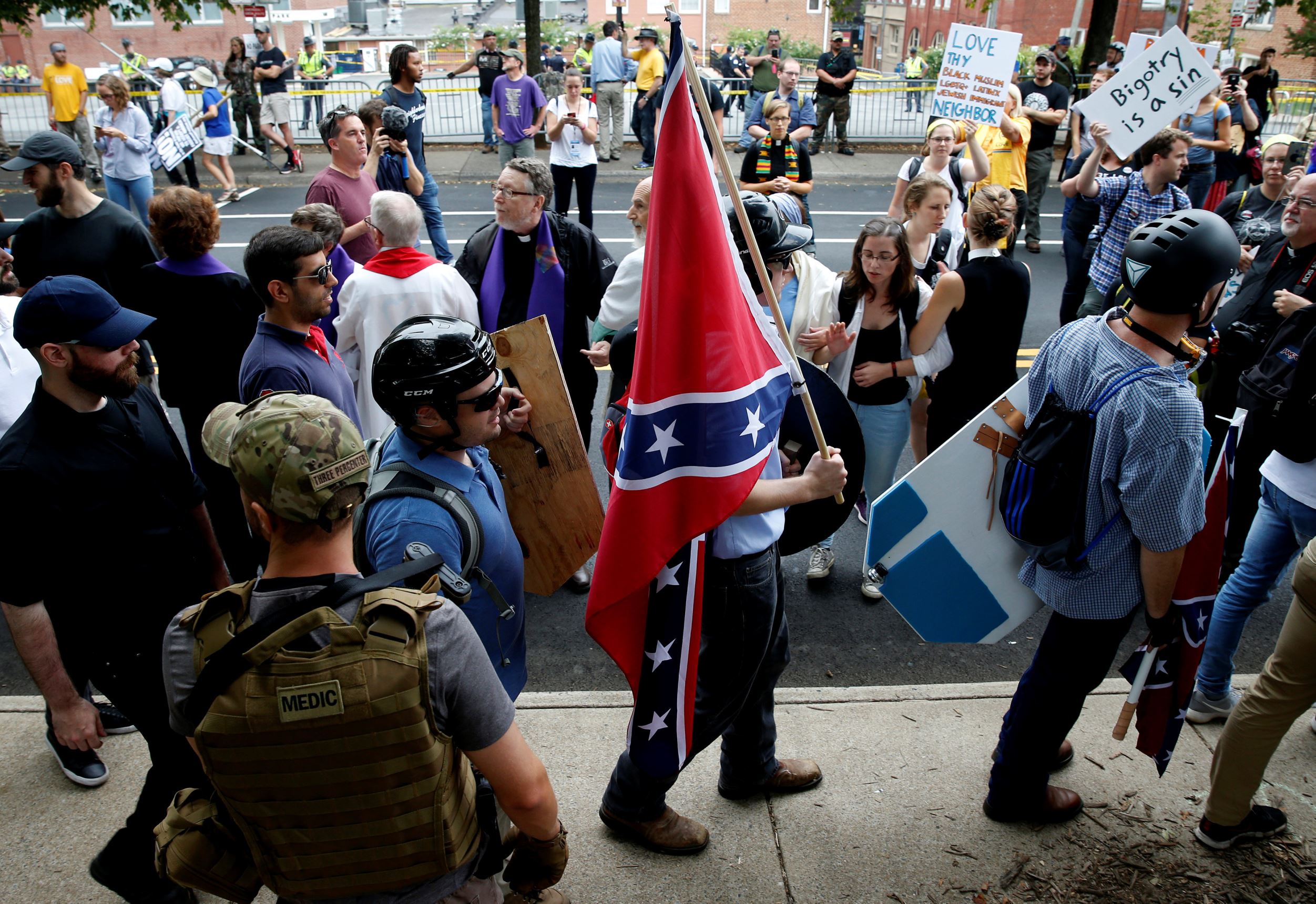 One dead and 19 injured as car strikes crowds along rally in Charlottesville
Despite an earlier decision to quash the planned rally, clashes continued. In the early afternoon, three cars collided in a packed pedestrian mall.


---


So let me get this straight, "black lives matter signs expressing equality and love" is victimized by mean "white supremacist anti-Jewish KKK" at a rally that was set up by the people that were pro Trump and pro white?
Would this have happened if their rally wasn't interrupted by black lives matter's "calls for love"?
If these bad guys protested a black lives matter rally would they be the victims of the rally holders?
Thanks for the leftist bias strewn within the guise of objective reporting "the Washington Post".