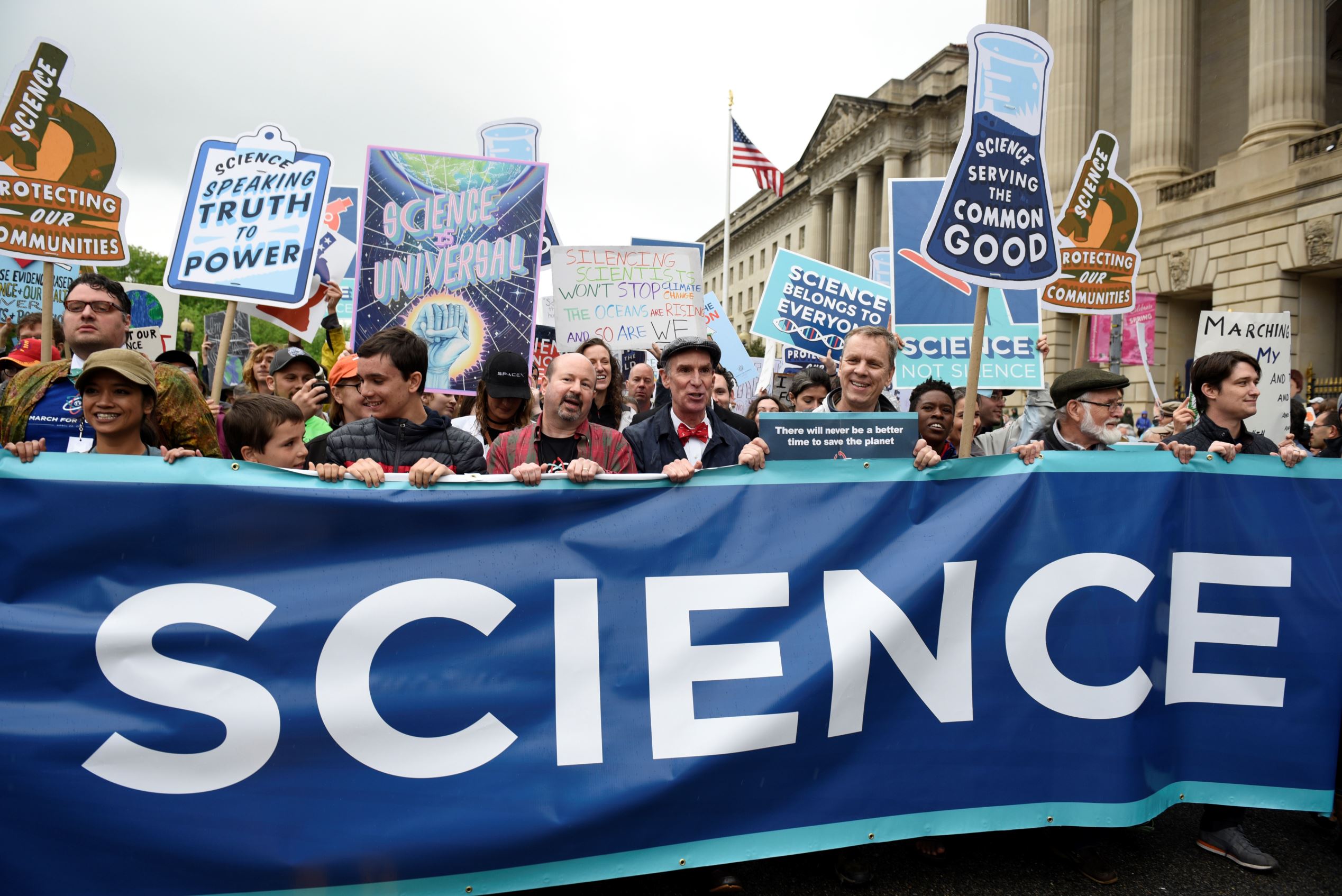 Why people are marching for science: 'There is no Planet B'
Companion events are scheduled in hundreds of cities around the world.
It's a non-political anti-Trump scientific sit-in so the scientists could scream subjective emotional chants to get what from whom regarding anything objective?
"Science" is now infiltrated by activists and is in need of emotional support?